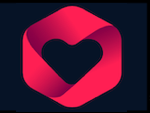 The Eastern Corridor Medical Engineering Centre (ECME) is a collaborative research project focusing on improving cardiovascular health. It is a partnership between 5 leading academic research centres and Southern Health & Social Care Trust. Within ECME we are working on the design of technologies to support cardiovascular rehabilitation programmes following acute cardiac incidents.
Publications:
Tadas S, Pretorius C, Foster EJ, Gorely T, Leslie SJ, Coyle D (2021) Transitions in Technology Mediated Cardiac Rehabilitation and Self-management: A Qualitative Study using the Theoretical Domains Framework. JMIR Cardio. 30/07/2021:30428 (forthcoming/in press) DOI: https://doi.org/10.2196/30428
Tadas S, Coyle D (2020) Barriers and Facilitators of Technology in Cardiac Rehabilitation and Self-Management: Systematic Qualitative Grounded Theory Review. Journal of Medical Internet Research. 2020;22(11):e18025. DOI: 10.2196/18025 PMID
Summary:
An acute cardiac incident is a life changing event, often necessitating surgery. While surgery has high success rates, rehabilitation, behaviour change, and self-care are critical to long-term health. To improve future systems this project is exploring the experiences of cardiac patients during key phases post-hospitalisation: recuperation, initial rehabilitation and long term self-management. The key objective is to provide a holistic understanding of behavioural factors that impact people across these phases, understand how experiences evolve over time, and provide user-centred recommendations to improve the design of cardiac rehabilitation and self-management technologies.
The papers above provide empirically grounded recommendations for the design of technology-mediated cardiac rehabilitation and self-management systems. Key recommendations include the use of technology to support a normal life; leveraging social influences to extend participants' sense of normality; the use of technology to provide a safe zone; the need to support both emotional and physical wellbeing; and a focus on recognizing capability and providing recommendations that are positive and reinforce this capability.
Key Collaborators: