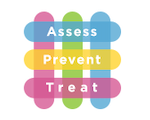 TEAM is a 4 year Innovation Training Network (ITN), funded by the EU Horizon 2020 programme under the Marie Skłodowska-Curie actions. It brings together an interdisciplinary network of mental health experts, computer scientists, designers and policy experts. The overall objective of the network is to train a new generation of researchers who can help to deliver more effective, more affordable and more accessible mental health services for young people. The focus will be on the design, development and evaluation of new technology-enabled mental health services.
The TEAM research program is built around four key themes: assessment, prevention, treatment and policy. It aims to deliver new technologies that can support rapid, large-scale and early assessment, prevention and treatment of mental health difficulties in young people. To help realise the potential of technology in this area, whilst also addressing the potential risks, TEAM will also investigate policy directions and guidelines for technologies designed to support youth mental health.
TEAM is led by University College Dublin. It involves nine funded partners: two not-for-profit organisations (The Anna Freud Centre, ReachOut Ireland Ltd); two university hospitals (Medical University Vienna, Psychiatric Centre Copenhagen (Region Hovedstaden)), four further academic institutions (Technical University of Denmark, Technical University Vienna, University College Dublin, University of Glasgow); and one industry research laboratory (Telefonica Research and Development). TEAM will also collaborate closely with additional partners including national mental health charities and innovative technology companies. The network spans five countries: Austria, Denmark, Ireland, Spain and the UK.
TEAM will provide a unique doctoral training and research platform for 15 PhD students.